Fox Village Dressage is a fully functional dressage show management & scoring application. It has been designed with the experience and know-how of some of the top show secretaries, managers, and organizers in the United States and Canada. Now you can manage your competitions from beginning to end. From a schooling show or pony club rally to an international FEI CDI*** with wireless instant scoring capabilities in the judges' booths. Our goal is for this program to make your life easier, organized and more fun!
Features include: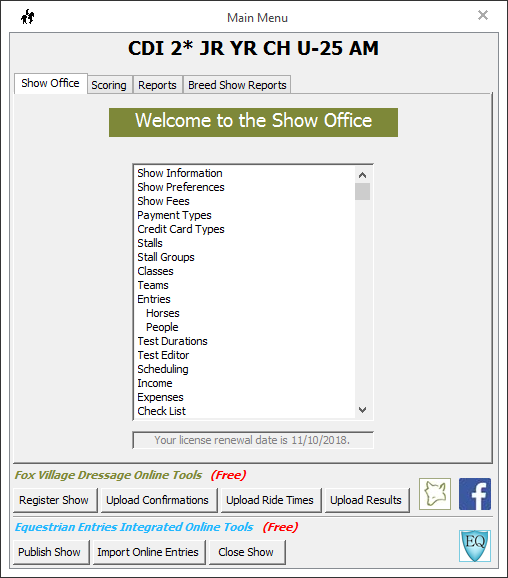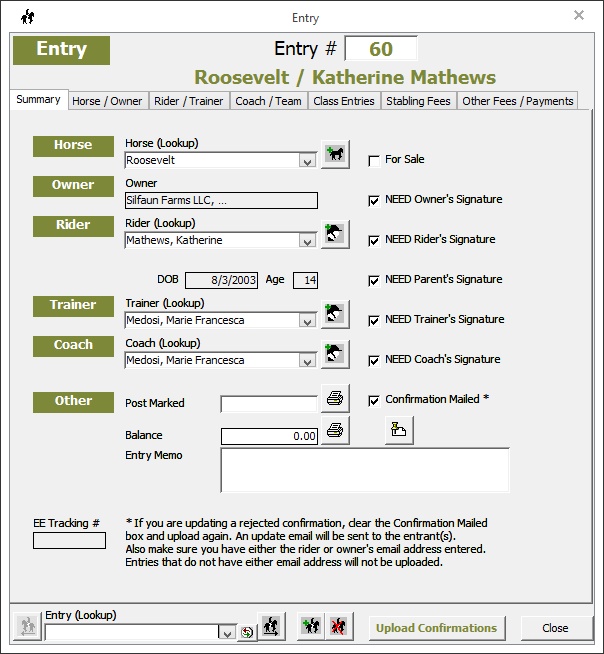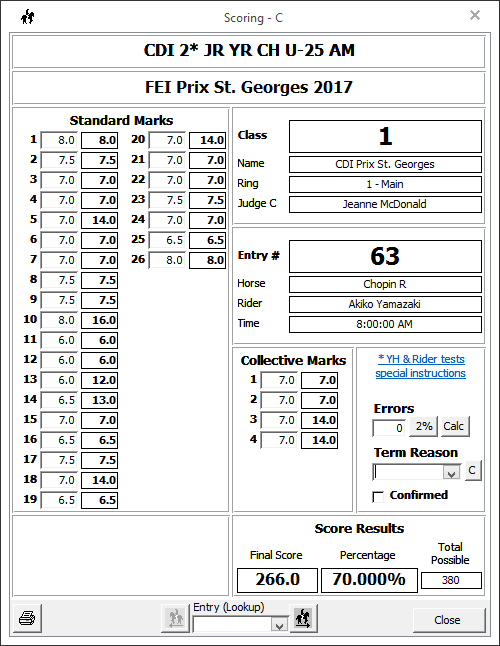 Cost:
We license the software to you for an initial purchase price of $299 USD plus an annual subscription of $129.95 USD, for a total of $428.95 USD for the first year. The annual subscription renewal is $129.95 USD.
Upon confirmation of your purchase, we will email you an activation key within five business days. This will turn off all demo aspects of the program.